We can fix a leak. Install a replacement roof.
Or, we can give your home a whole new look.
Quality Roofing Materials from GAF.
Generally speaking a new roof is rarely on anyone's "wish list." It's not something you think about like showcasing an object of art, a new piece of furniture or a new kitchen. Yet too often a homeowner may overlook its importance.
It's what shelters you from winter's cold blustery winds and summer's sizzling hot sun. A quality, well-installed roof will more economically keep you warm in the winter and cool in the summer. And, when installed properly with the finest materials, it adds curb appeal, real value to your home, and offers peace-of-mind. The exterior of your home is equally as important as the interior when it comes to protecting and enhancing your investment. Consider how many people view your home on the exterior vs. those who see the interior!
View the GAF website to see the many color and design options for roofing products available, including ice and water shield underlayments. Then call JS Roofing for samples and a free estimate. If you have questions or you'd prefer having professional advice, we'd be glad to talk to you.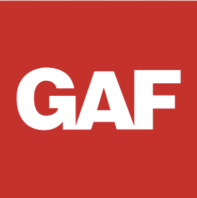 Ridge and Soffit Ventilation.
A HOME NEEDS A ROOF THAT BREATHES.
Many homes are too airtight. Venting a roof provides the much needed air circulation that is required to prevent excess moisture problems that destroy underlayment and shorten the life of your roofing materials.
A home requires 50% fresh air intake from a lower soffit area and 50% exhaust near the roof peak to remove trapped summer heat and create adequate air circulation to prevent moisture all year long. Don't worry, you don't need to know everything about ventilation. JS Roofing provides expert guidance and can recommend and install the adequate ventilation for your home.